Muchachas De La Moto 1977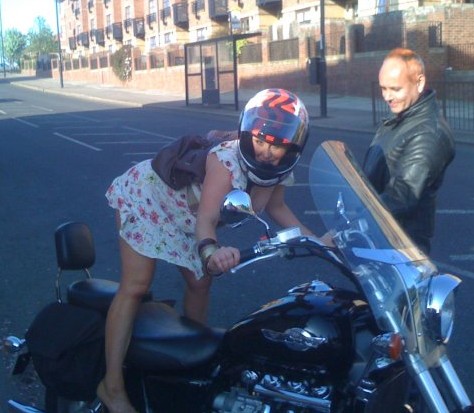 Took the bike out today and called in on a great Sunday afternoon gig by 1977 at The Clarendon in Sunderland.
Bill da bass was in full comedic mode between songs while being typically chastised by Cass (drums) and Jax (guitar/vocals). The lads delivered the punk/new wave goods yet again with their never-tiring passion, reminding us what we felt like when we first heard those songs when we was kidz, which is what makes 1977 great. They perform their stuff with conviction. Known them for at least 10 years and they're still well into it. Great to hear Public Image by PIL, in the set.
Yeah, the sun may have been shining today but it was bloody freezing in the shade! This Blondie Sunday Girl slipped into the saddle and secured a tour around the block before I rode off along Sunset-derland Boulevard with the sound of the suburbs still ringing in my ears! … Lenny