It Was Twenty Years Ago Today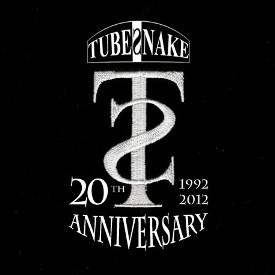 Saturday 12th September 1992 saw the original 5-piece line-up of Tubesnake take to the stage for the first time in front of a live audience at The Lambton Hounds in Pity Me, Durham.
Fronting the band then, and still now, was Lenny Mustarde, the only original member left in the band. That first line-up consisted of: Lenny (Vocals), Tony Cawson (Guitar), Ken Lamb (Bass), Jeff Cooke (Guitar), John Blackett (Drums).
Back then the band played mainly blues/rock and over the years set-list and line-up changes have kept the band fresh, willing and able to go on.
To celebrate their "20th Anniversary" Tubesnake return to the same pub where it all started. See the band at The Lambton Hounds this Friday 14th September 2012 in its' current and ninth line-up of Lenny, Woody (Drums), Chris Cowen (Bass) and Tom Atkinson (Guitar).
« Five